Our Story
Thousands of imperfect, or 'ugly', apples go unwanted and wasted every single day. And it hits hard, because food wastage is one of the highest contributors to C02. No one wants the weird-lookin' ones, they want a perfectly consistent shape and coloured bundles of goodness – except us.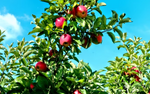 Our Why
Born through conversations with Aussie farmers and a few good apples, we reframed an age-old question: what happens when life gives you ugly apples? There had to be an answer. And there was: vodka. But not just any vodka.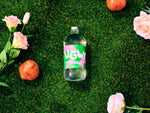 We are
A vodka that has purpose. A five-times distilled, premium vodka that tastes great. Because nothing tastes quite like doing good for the planet. UGLY Vodka reduces waste and emissions while supporting local farmers, one bottle at a time. So, let's drink today, for tomorrow.
Our impact so far
20,000
Kilograms
Of Ugly apples have been repurposed from the Goulburn Valley to create our fist batch of Ugly Vodka. These apples would traditionally be sent to waste, and left to rot creating greenhouse gas emissions by releasing methane into the atmosphere, a gas over 20 times more potent than carbon pollution from cars.
30%
Less glass
Our bottles use on average 30% less glass than traditional vodka bottles. Who said size doesn't matter? Our shorter, lightweight bottles further minimising our entire carbon footprint. Our bottles save thousands of litres of glass bottles going in to production a year while still ensuring the same volume of vodka you are use to.
0
Net Emissions
Our carbon emissions during production are offset by how many apples we save. We are proudly carbon negative & are currently on track for a climate active certification from the Victorian Government.
WARNING. Under the Liquor Control Reform Act 1998 it is an offence to supply alcohol to a person under the age of 18 years (Penalty exceeds $17,000). For a person under the age of 18 years to purchase or receive liqour. (Penalty exceeds $700). Licence No.36146919